DCNE COVID-19 UPDATES
All DCNE branches will be reopening June 1, 2020.
Several safety precautions have put in place to protect both staff and customers. There will be a limited amount of customers allowed inside at a time so please be patient. Call ahead curbside pick up, locker pickup, and e-commerce orders are encouraged. Masks are required to enter. Please watch our reopening video for more information.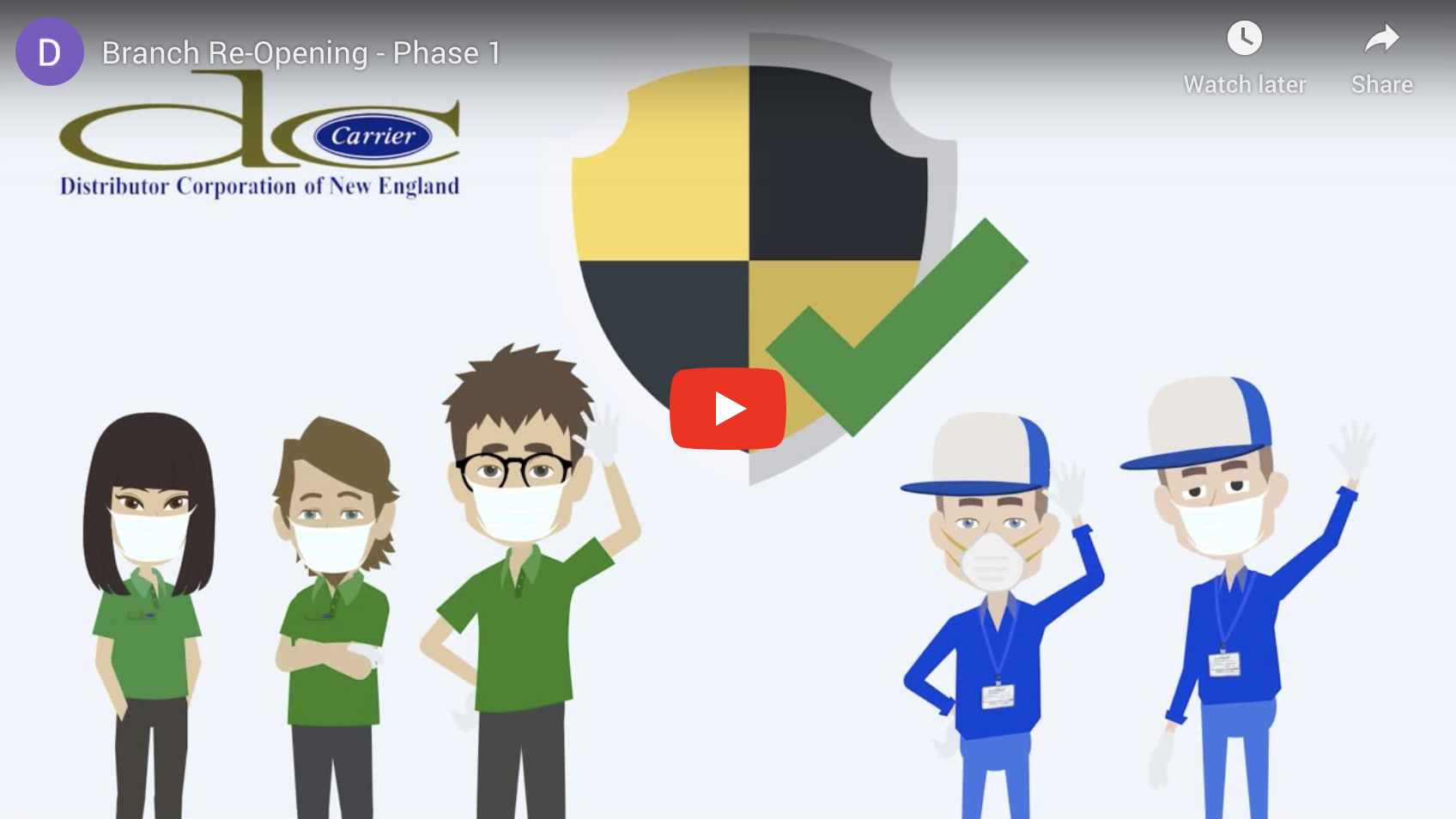 Extended Store Hours (Added 6/23/20) Our Malden, Salem, Westwood and Plymouth locations will now be open from 6:30am-5:00pm. Our Cranston location will be open from 6:30am-4:30pm, and Westbrook will continue to operate from 7:00am-4:30pm. Malden, Cranston, and Westwood will resume 8:00am - 12:00pm Saturday schedules starting on 6/27.
Returns (Updated 6/23/20) All DCNE locations will begin accepting returns as of 6/1/20. It is the customers responsibility to facilitate the return. DCNE is not responsible for any shipping expenses. All held returns must be returned by 7/30/20 for credit to be issued. Note: this applies to orders invoiced on or after 2/1/20. Orders invoiced prior to this date are not eligible for return per DCNE's published return policy.
Warranty & Core Compressors (Updated 5/29/20) Semi-Hermetic core compressors can now be returned to any location. All held cores will be accepted through 7/30/20. Completed SCA forms must accompany core returns. Until further notice, DCNE is continuing to waive the requirement for failed parts to be returned to a branch. SCA forms should be emailed to warranty@dcne.com for processing or filed online (where applicable). Dealers must still hold on to failed parts for 30-days
COD Payments (Updated 5/29/20) DCNE has resumed accepting cash and check payments at all of our locations for COD customers . We have instituted internal procedures for handling these forms of payment. Credit cards are always welcome too.